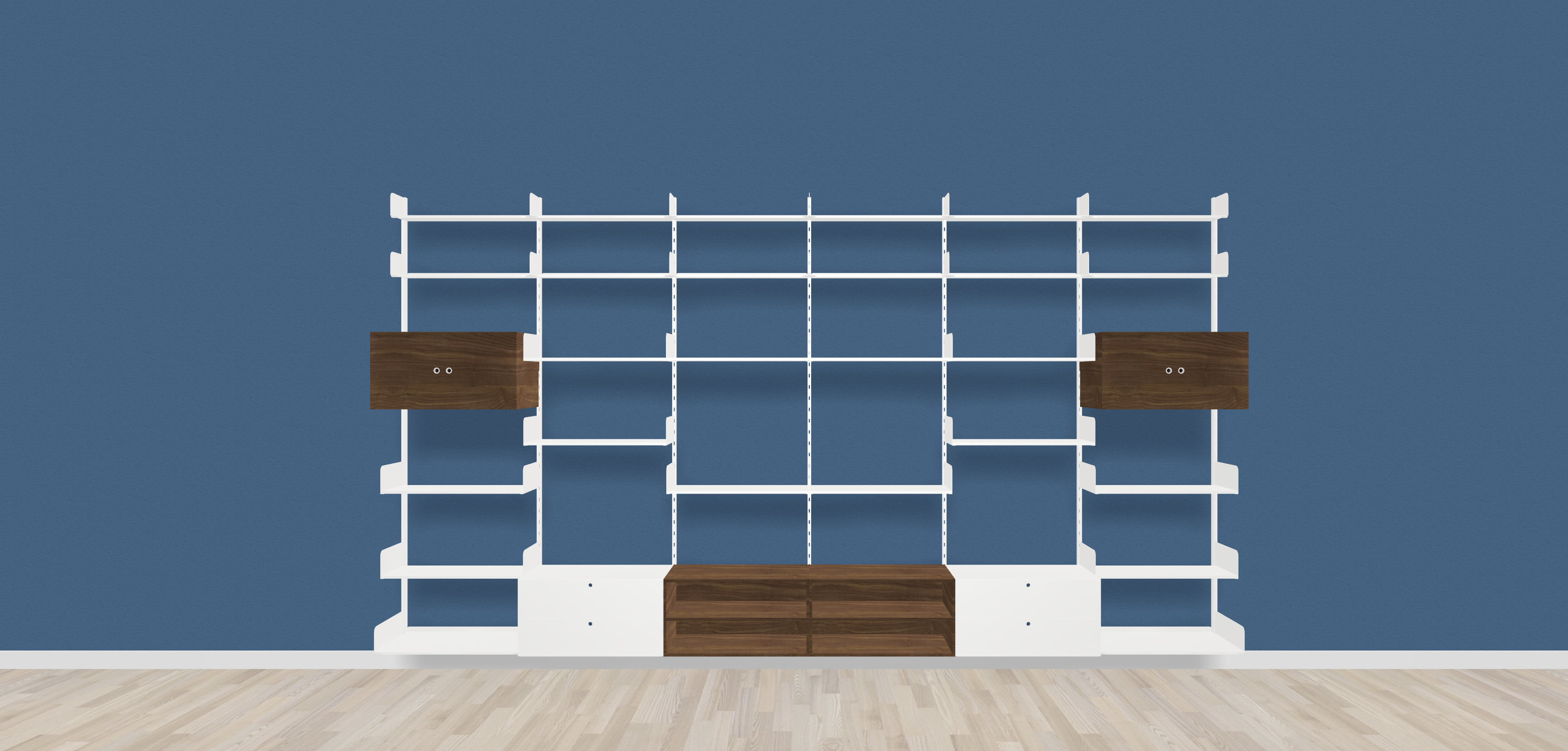 05 July 2018

We present you My Kriptonite

Let's start with a question: "Which is the bookshelf of your dreams?"

The first answer in your mind is probably a composition with big dimensions, made of precious materials and, maybe, created by a famous designer… Are you sure that this type of bookshelf will be conformed to you?

Indeed, the ideal bookshelf does not exist but there can be the one which meet in the best way the specific demands of everyone. It must be perfectly located in the space, considering the other elements in the room (such as radiators, sockets, opening doors, etc.). Depending on each situation, it must contain, show or hide books and objects and in the end it must fit with the colours and the style of your home, office or store.

So the ideal bookcase is one and only, and now thanks to the online configurator My Kriptonite, you can easily start to design it from home in front of your computer. Watch the video to begin to feel comfortable using our configurator, so mark carefully the measures of the available space and then have fun designing your own bookshelf.

It is a simple program for everybody, not a technical software: suitable for private customer, architects, retailers who want to help their clients offering them a fast simulation of an ideal bookshelf.

The result, indeed, will be a 3D model, which you will be able to rotate and watch from every point of view, changing the finishings until you find the perfect one.

My Kriptonite (developed by display.xxx) is today available for K1, K2 and Krossing systems, but we will consider your opinions to improve the configurator.

In the end, a private area is dedicated to retailers so they will be able to save and modify their client's project.

Let's go, it is time to concretely start experimenting the online configurator: go to my.kriptonite.com/en, choose the system which is more suitable for your situation and click "Start configuration".

Enjoy!