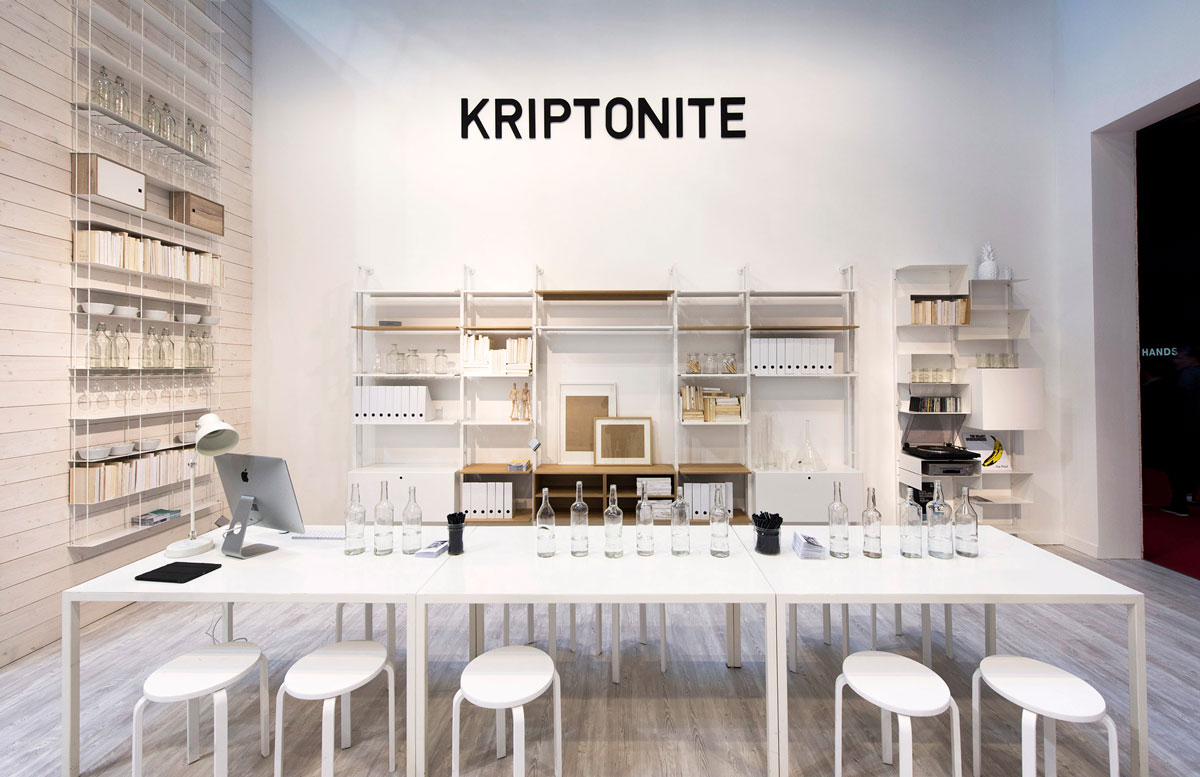 03 May 2018

Salone del Mobile 2018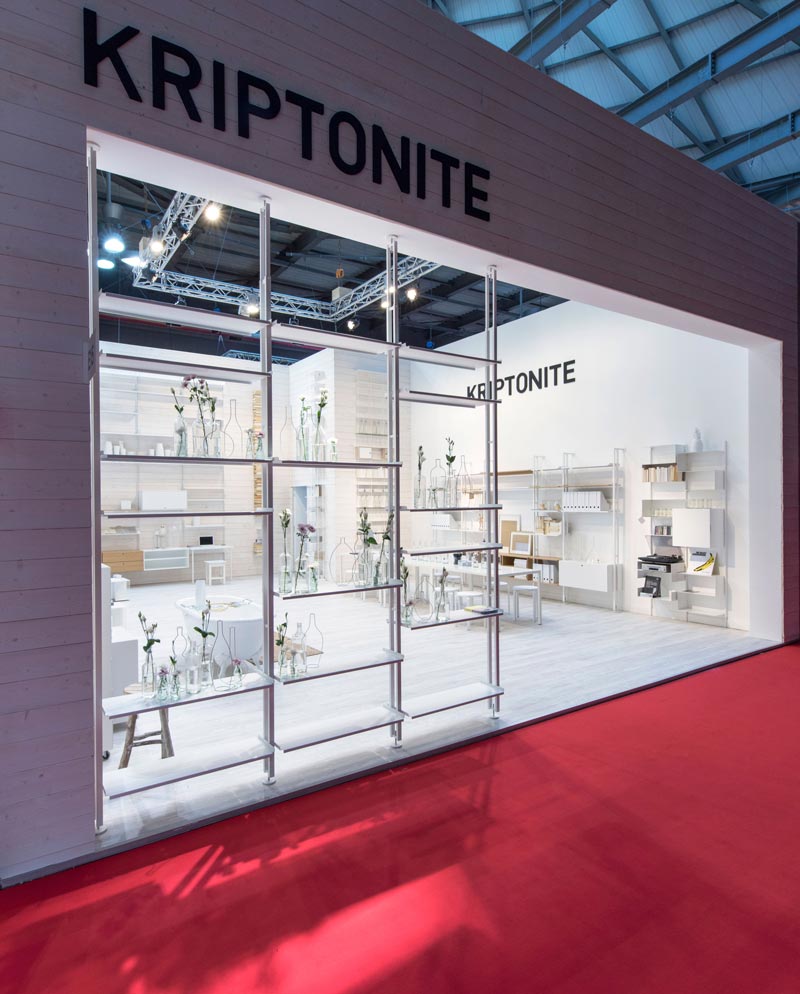 We chose a completely white scenario for
Salone del Mobile 2018.
A lively edition of great satisfaction for all, just think that the turnout has marked record numbers: 430,000 visitors from 188 countries, an increase of 26% compared to 2017.
Our choice of total white was designed to
highlight the lines and minimal shapes, a
feature that distinguishes the history of our brand from the beginning, but above all to give importance and create harmony with our
products.
White walls and floor, opaque white for the
exposed furnishings (RAL 9010) and white
objects of the installation.
Many new features presented, as well as new ones finishing of the products already in the catalog, which will be available with the new price list effective from July 1, 2018.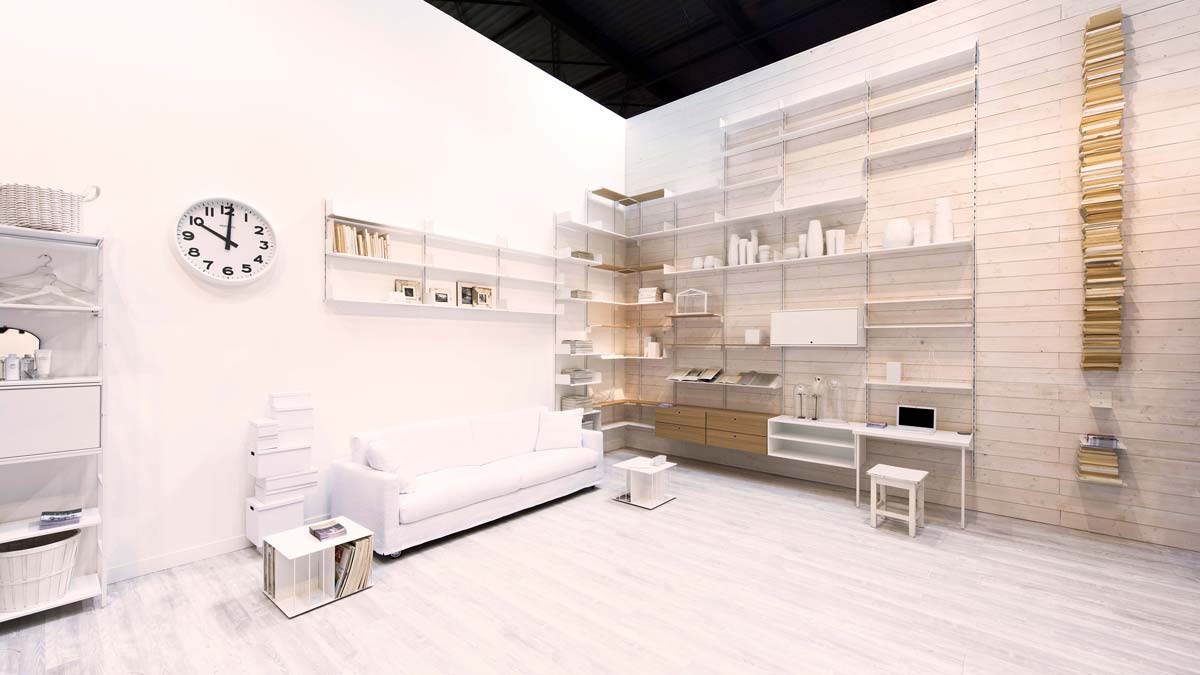 K1 SYSTEM:
Corner: you will be able to connect two K1 structures through specific shelves, to create a corner of 90°. It is available in wood or aluminium.
Work desk: work desk reinforced by two legs. Depth 60 cm, lenght 90-120 cm, finishings Fenix laminate, oakwood and walnut.
Painted Module: storage unit painted in mat white 9010, available in 3 lenghts 60-75.5-90 cm, heights 20 cm and 40 cm.
Upside down: depth 29 cm, lenght 60-75.5-90 cm. They are useful for obtaining a flat surface (to place your TV for example) otherwise you can put them high to "close" the bookcase.
Wood shelves: It has been introduced the depth of 36 cm, thickness 1.5 cm, lenghts 60-75.5-90, while in the thickness of 2 cm there will also be the version in the lenghts of 60-75.5-90 cm.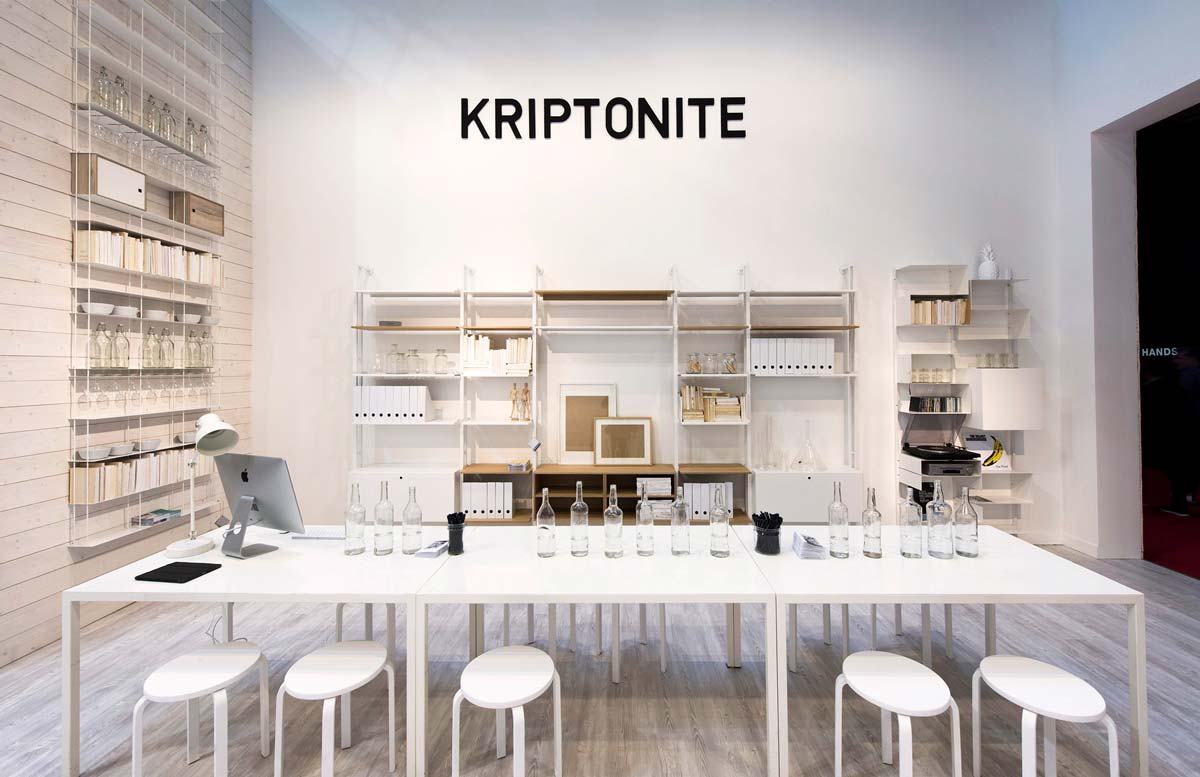 K2 SYSTEM:
In addition to the pressure upright, the system will have the upritght fastened to the wall in the fixed height of 250 cm, with holes every 10 cm as the pressure one.
120 cm Shelves: available in oakwood, walnut and aluminium. It has been necessary to put a support to increase the endurance and the capacity of the shelf.
120 cm Container: it is available as a storage unit or with drawers, only in oakwood and walnut, in the depth of 36 cm.
It has been introduced to put even TV.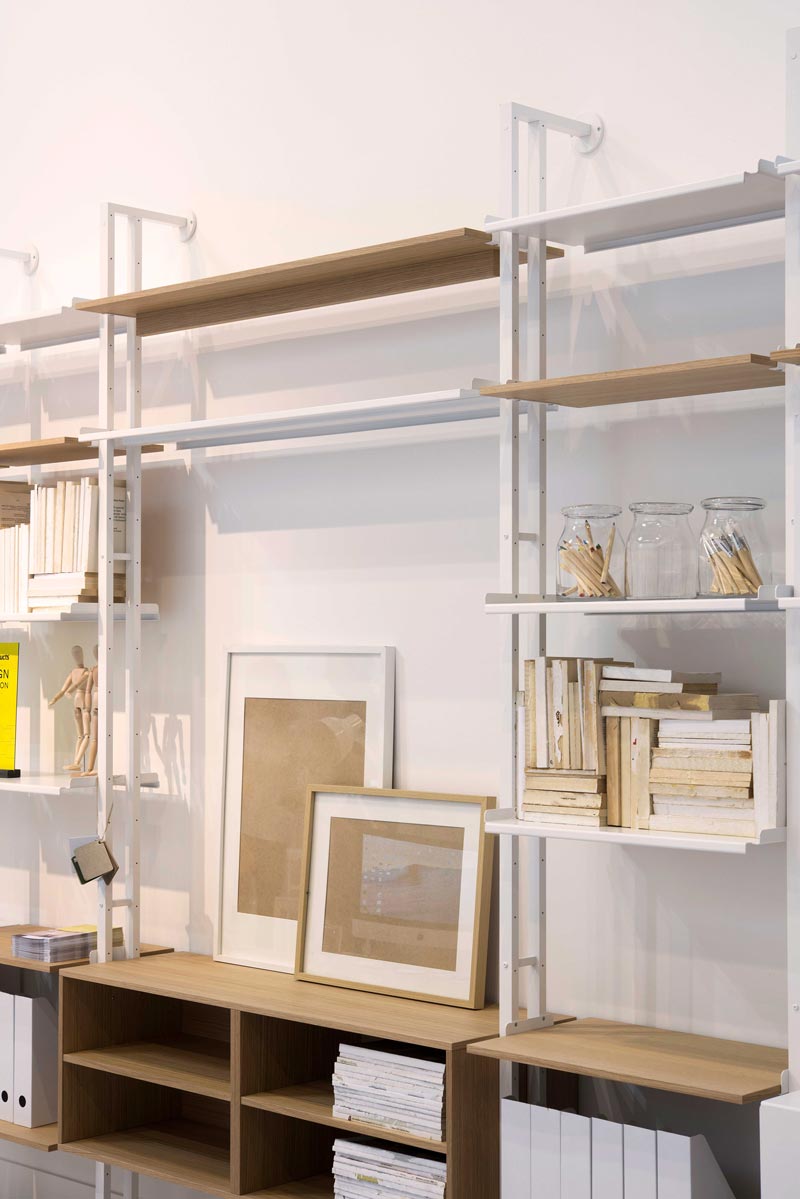 K3 SYSTEM:
Alluminium Storage: it will be added to the wood container, the finishings are anodized or painted aluminium. It is available in the two lenghts 60-90 cm, depth 36 cm.
You can choose between: unit with top-down door, unit with bottom-up door, double drawer and big drawer.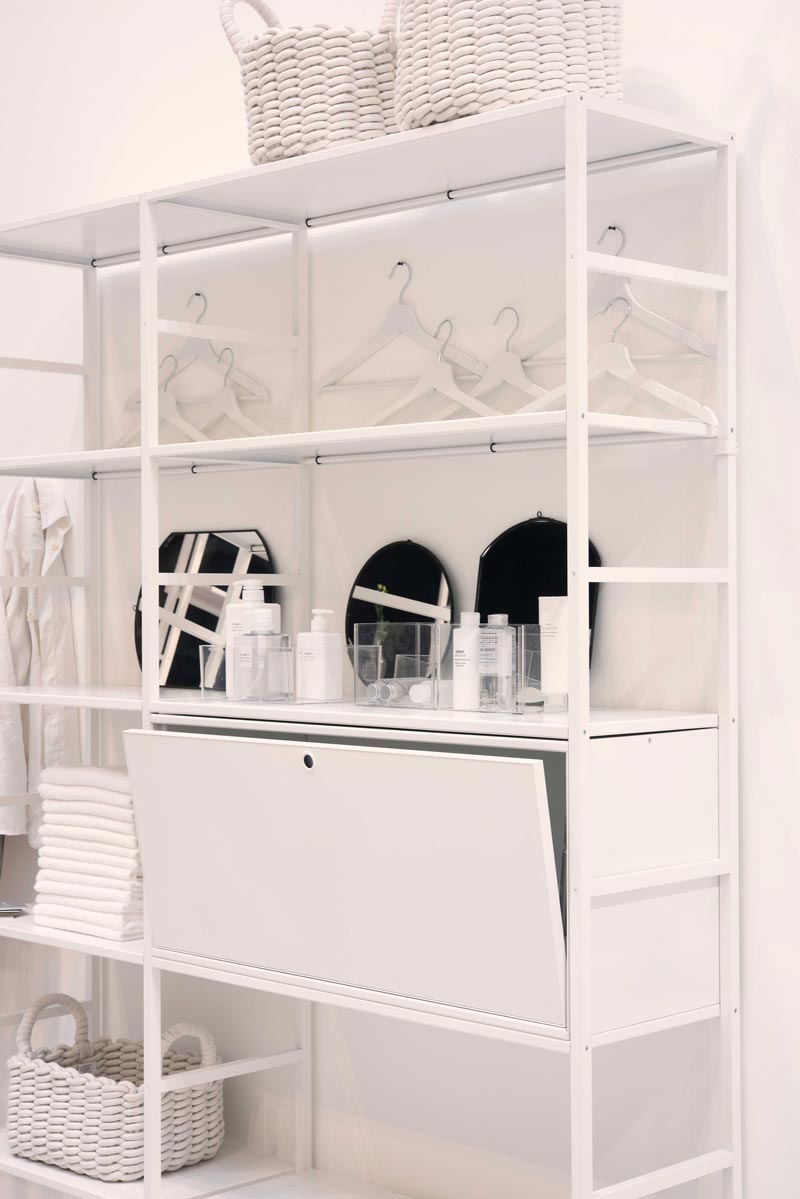 KROSSING:
Box: a new version of the aluminium box will be added and it will be available in the finishings of white and oakwood. It will be possible to place them side by side. The final version will have a white or oakwood body with an interchangeable door with a oakwood or white side.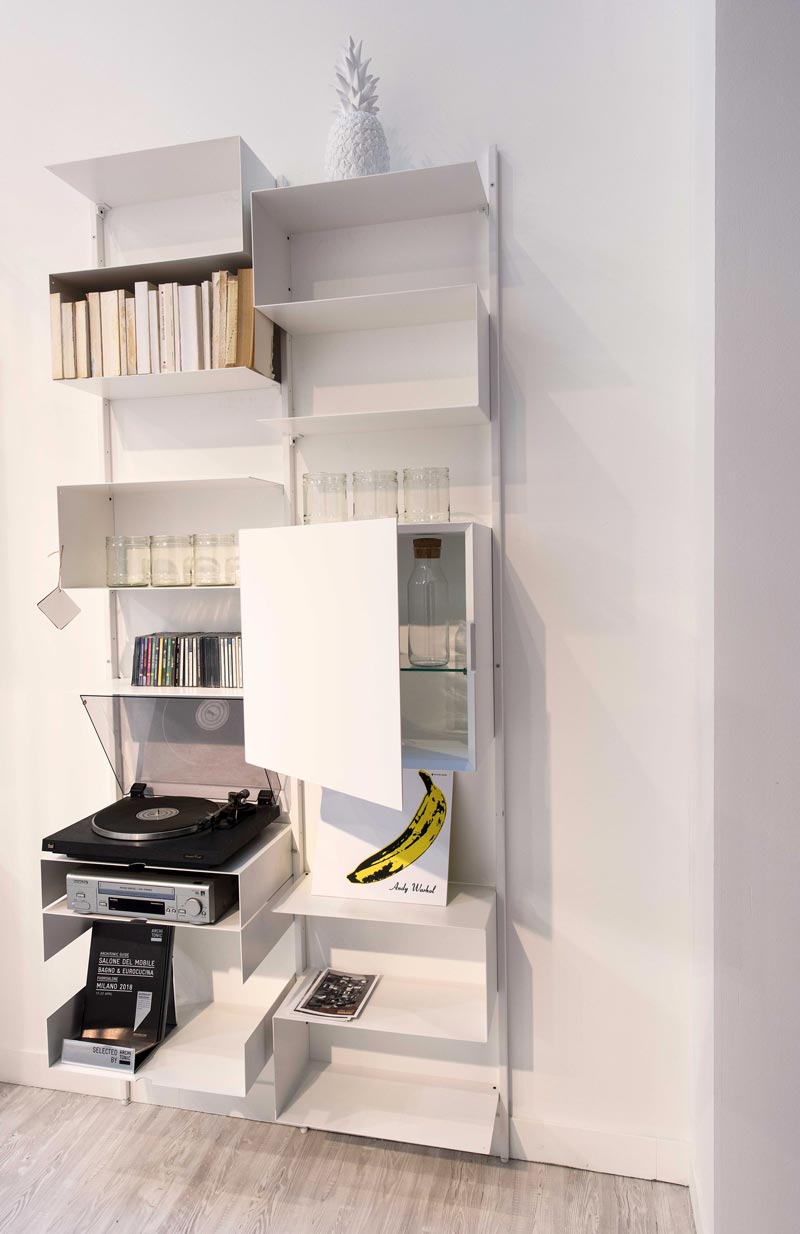 25/52:
Deep shelves: it has been necessary to introduce a deeper shelf in order to place TV and objects. An interesting feature is the possibility to decide the orientation of the plane.
It is available in the depth of 36 cm and in the usual finishings.
Containers: height 50-125 cm, depth 36 cm.
Available in the painted version, with glass planes inside.
We would like to thank you alll the people who visited us at the Fair or in showroom, even those who could not pass but thought about it!
A special thanks to Cargo & HighTech for objects kindly lent, to DesignRepublic for the white sofa
Photo credit: Roberto Gennari Feslikenian
Styling: Luisa Novara